Another year, another inexplicable loss.
Only this time it's worse. Much worse. Coming off a bye week. Against Iowa State? At home? And they didn't even have their starting quarterback? Iowa State beats OU for just the sixth time in the series. The worse loss in the history of Owen Field.
I don't even know where to start. No, that was silly. Of course we all know what went wrong. The Sooner defense is mediocre, bordering on just plain bad. And it all has to start with Mike Stoops.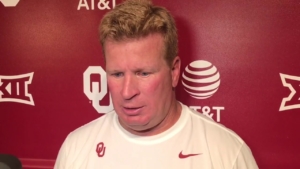 Whether it's the scheme or the players or the in game play calling. It doesn't matter. Stoops is in charge of the defense and he has to go. There's no excuse for giving up 38 points to Iowa St. on your home field.
Against a back up QB and a third string QB who also played linebacker. I know the offense made its share of mistakes. Heck if they don't fumble the ball on the ISU 4 yard line we win the game.
Some of it was also just bad luck. If Lamb doesn't get hurt in the first quarter we win the game. Same thing for Abdul Adams. But the offense still put up 31 points. That should have been enough against the Cyclones if Stoops defense was even just competent.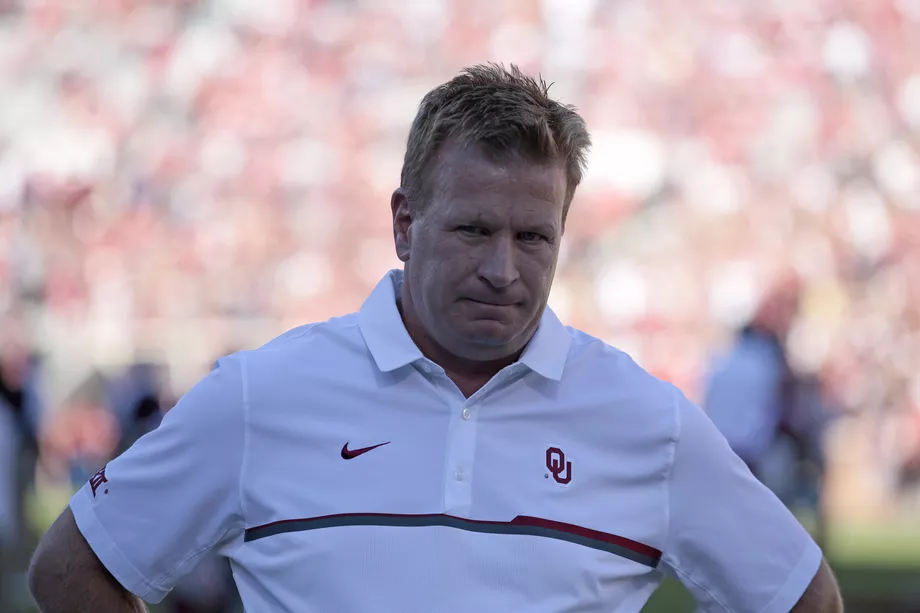 Instead, what happens? Good old Mike rushes 3 and drops 8….again… and the Cyclones convert a 3rd and 14 from their own 2 yard line and proceed to drive 98 yards for a touchdown.
Just one of the many defensive collapses of the day. Remember when Oklahoma played defense? Remember when nobody, much less Iowa freaking State, beat Oklahoma on our home field?
Yeah, it's getting harder and harder to recall that long ago. Iowa St. put up 7 points last week at home against texas. And they come onto Owen Field and drop 38 on us?
The defense has now given up 79 points and 940 yards against Baylor and Iowa St. Let that sink in for a minute. Two Big 12 bottom dwellers.
How many points is texas going to score on us? What about Tech or West Virginia? And I'll tell you right now the pokes will score 50 on us. You think I'm over reacting? Just wait. The offense will have to score every time it touches the ball.
From here on out, the offense has no room for error.
And now it's texas week. texas…man I hate those bastards. I really don't have anything good to say about this game.
The horns probably have the best defense in the conference. And we now all know our defense is lousy. And it looks as if texas has found its own Baker Mayfield in freshman Sam Ehlinger. No more quarterback controversy with the horns.
I know we always have a punchers chance with Mayfield. But after our performance against the mighty Cyclones, I can't convince myself that we win this game.
Every game from here forward is a virtual playoff to even contend for the Big 12 Title, much less the CFP. The Worry Meter is in the red at 95% this week.
And it's probably gonna stay there for a while. With all the being said…BOOMER!!! – Dave