Our intrepid hero Soonerguy returns in 2010 with challenges never before seen in Soonerdom.  But, there are also some old rivals lurking…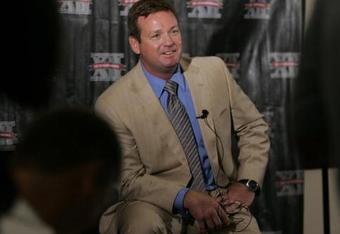 It's a new season.
Fresh off a strong post season win — albeit in the SunBowl — the Sooners enter the 2010 season with renewed optimism. One national guru even ranks them No. 1 going into the season.
But the questions arise: Will Landry Jones continue to improve as he finds his place in the recent history of the new quarterback U? Or will his advance be set back, similar to last year's debacle at Lincoln, Nebraska?
Will Demarco Murray finally shake the injury bug and became the star running back he has shown only glimpses of during his tenure in Norman?
Can the defense overcome the loss of one of the best down lineman ever in Gerald McCoy?