How perfect was Kyler Murray ripping off a 66 yard run on the first play of Baker's suspension? Then one more play for a touchdown.
Like the intro video says: "We too deep".
Now that all that nonsense is behind us we move forward to the Big 12 Championship Game this Saturday morning in Arlington, Texas.
The Big 12 Title Game. What a joke. For the past six years tout yourself as the only conference where everyone plays everyone to produce a true Big 12 Champion, and then add a tack on title game while still keeping a round robin schedule.
Oh, the playoff committee said we needed a 13th data point to help the league get in the final four. Bull. They saw the extra money they could make by staging a championship game.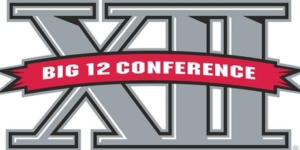 If this were last year, OU would have already been given its third Big 12 Championship trophy in a row and be resting up for the College Football Playoff.
Now they have to play a team again, that they have already beaten by double digits, at a so-called neutral site.
The TCU campus is 18 miles from Jerryworld. Yeah. Very neutral.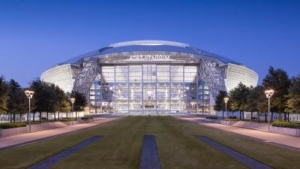 I sure wish we could get out of this crap conference. They don't know what the hell they are doing. Just check out the officiating from week to week.
All this year has done is put the flagship team of the conference in danger of losing a guaranteed spot in the College Football Playoff so they can make more money.
This game of course is no gimme. Beating anyone twice in the same year is hard. And add to that TCU getting a de-facto home game…How is this rewarding the stellar season Oklahoma has had?
But this is the hand that has been unfairly dealt to the Sooners. I have confidence that the Sooners can beat TCU again.
But if someone has a bad game, if the ball bounces funny…As they saying goes, you don't play the game on paper.

So the Worry Meter is at 75% this week. Oklahoma is 10-1 in games with the Big 12 Title on the line. Let's make it 11-1.
With all that being said….BOOMER!!! — Dave