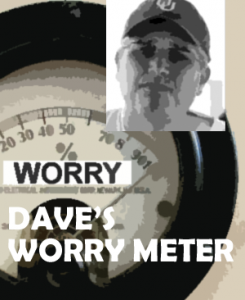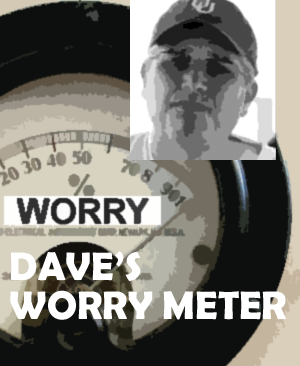 First thing is first. Baker should not have grabbed his crotch and yelled expletives at the Kansas bench or any of their fans. Everyone would agree with this.
That being said, WHAT THE HELL WAS UP WITH THE KANSAS PLAYERS AND THEIR COACH!! ARE YOU KIDDING ME!!
The captains refuse to shake Baker's hand? What was that? As far as I know Baker did nothing to warrant that type of disrespect during pre-game. And that embarrassing lack of sportsmanship was played out in front of two little kids that were with the players during the coin toss.
Nice job coach Beaty on picking your team captains who are supposed to represent the best of the best of your team. Oh, but you really don't care about what happened, do you coach Beaty?
The following are some of your statements after the game in regards to your players refusing to shake Baker's hand…"I certainly don't think it was anything more than the fact that this is a football game. It's a football game, and we're going to defend our grass. From that standpoint, I think it helped us. We were ready to go. I'll tell you this, I've got a CLASSY BUNCH OF KIDS in there that care about doing things right, and they want to represent this university well. I'm proud of our guys for getting to a point, and not just — we're not going to take it anymore. You're going to stick your feet in the ground and you're going to defend your grass. I think we've got to display with better than that, obviously, but I get it….."
REALLY?!?!
---
---
That's your answer? We're not going to take it anymore? You're going to defend your grass? Take what?! Defend what?! It was a pre-game handshake!
Your players can only get fired up by showing disrespect at a freakin' coin toss?
And during the game…oh boy. Every pile up was slow to get up while the Kansas players got in some extra licks on Mayfield.
And the late hit on Baker was just unbelievable. Intentionally trying to hurt him to get him out of the game. That could have ended his college career right there. At least two steps and the player launches himself into Baker's shoulder and neck area.
Is that how you go about rebuilding a program Beaty? Just try to hurt other players because you know you can't win?
Might as well end someone's night and/or season I guess. What a joke. The Athletic Director should have fired your ass before you stepped out of your postgame shower.
Stick to basketball, Kansas. You have no idea what you're doing on the Gridiron
But then again the higher ups at Kansas have not shown they know how to go about running a football program recently. They ran off they best coach they had in decades. They fired Mark Mangino and he only won them 12 games and the BCS Orange Bowl in 2007 and in the process became the second winningest coach in Kansas football history.
Guess that wasn't good enough. Stick to basketball, Kansas. You have no idea what you're doing on the Gridiron.
So after all that we now come to the last regular season game against West Virginia on Saturday afternoon at Owen Field.
As punishment, Mayfield will be stripped of his captaincy and will not start the game, but will play. And anyone who thinks this is not punishment enough doesn't understand what this means to Mayfield.
This is Baker's last home game of one of the greatest careers in Sooner football history. His memory of it will be forever marred by this punishment. That will stick with him his whole life.
Because he was caught on camera doing something that all players have done in the past and have gotten away with it.
And it was in reaction to the deplorable actions the Kansas players premeditatedly took before and during the whole game.
I for one can't wait to hear the deafening cheers when Baker does take the field to play his first snap.
As for West Virginia, they come into this game with a backup quarterback due to the horrific broken finger suffered by Will Grier last week. Back-up quarterbacks make me nervous. There is virtually no tape on him for the defense to study.
And you see how we did against Iowa St.'s back up QB.
However, the Sooners should win this game convincingly. The team will be even more fired up after this week's events.

But even so, the Mountaineers won't go down without a fight. As such the Worry Meter is at 45% this week. With all that being said…..BOOMER!!! — Dave