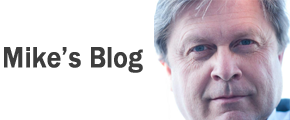 My Soonerguys colleagues have authorized me to publish their outgoing mail this week:
To: Bob Stoops, ℅ that big house in northwest Norman
Dear Bob:
We know you think you've experienced the Red River Rivalry the last 18 years. Oh and we know the team bus ride into the fair is awesome — with fans rocking the bus back and forth and all — and the walk down the ramp is pretty fun. Yes, you have been on the sideline for it all those years.
But, you don't know how to experience OU-Texas as a fan. Until now.
We are here to help, Bob. Some guidance for you:
This week began with some mild trash ribbing on social media. All you have to do on Twitter is hashtag "TexasSucks" after any message and you are guaranteed to have a new pen pal from south of the Red River with whom to exchange good tidings. If you haven't started doing this, there is still time.
Your tweet doesn't even have to be about the game. You can tweet: "Walruses are the Arctic's biggest mammal #TexasSucks #LonghornsSuck #Bevoisababy" and get all kinds of good OU-Texas talk going.
The frequency of discourse picks up on Friday and continues to in-person communication on Saturday morning at a spot somewhere between the Fletcher's corny dog stand and Big Tex on the fairgrounds.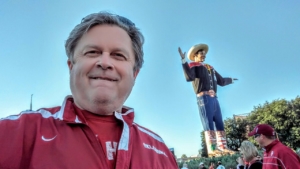 But first, on Thursday night you lay out your wardrobe for the game. Yes, this is extremely important. Our experience as fans has taught us that although the coaches and players have some impact on the outcome of the game, it is truly which lucky shirt or other article of clothing worn by Sooner fans that determines who wins or loses. Trust us.
We wore the wrong socks in 1984 and the game ended up in a tie.
One raggedy pair of underwear assured the 1996 30-27 overtime win.
We apologize to you Bob for 2009. Hunter wore the wrong shoes.
So, this is simple. Whatever shirt you were wearing in 2000 (OU won 63-14), 2003 (OU won 65-13), 2011 (OU won 55-17) or in 2012 (OU won 63-21) you MUST pull that out of the bottom drawer, iron it up and wear it on Saturday.
Bob, absolutely DO NOT wear the shirt you had on in 2005 or 2015. It could could Lincoln fired.
On Friday morning put the OU flag on your car. That's the only way you can gain safe passage south to the Red River bridge without OHP pulling you over. Otherwise that 85 mph speed will get you a ticket.
Stop at the Carl's Jr in Marietta (park in the Homeland parking lot — they don't care) and watch those idiot sports talk radio guys who never played a down of football embarrass themselves on the air and make small talk with Jim Traber, who is appropriately hitch hiking his way to Dallas because that's what OSU graduates do — bum rides.
Eat a "Bevo Burger", guzzle it down with a Coke, and head to Texas — marveling at the Winstar Casino as you pass by and wondering how anyone would be stupid enough to throw money away on a silly game.
Do NOT stop at the smut shop on the Texas side of the River. It is a trap to catch you on a surveillance camera that will appear on the WFAA-TV news in Dallas on Friday night. Trust us.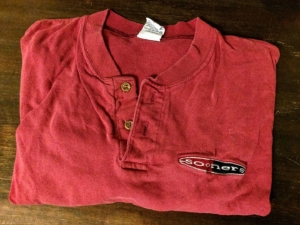 Be careful driving I-35 through Denton. It is Texas' answer to the overpopulation problem. It's like cramming thousands of cars and people into a funnel, only to dump you into a vat of never-ending yellow-taped construction zones from hell.
If you survive this then go down to Humperdink's Brew Pub for lunch. It is located at some f*#!ked up mess of an intersection the directions to which are too complicated to explain. Just follow the OU car flags.
Have the over-priced lunch of burgers and beer at Humps. Play a game or two of paper football. The wait staff actually has "Official Humperdink's Paper Footballs." Seriously.
Mid-afternoon on Friday is made for you, Bob.
Miniature golf at that SpeedZone in Dallas. And you can spend $100 on video games there to collect those paper tickets that you can then exchange for one plastic toy.
The OU Alumni Club has a couple of places that we recommend you frequent on Friday night.
One is at the Omni in Los Colinas. We'll be there, Bob. Come see us. They pipe high-dollar cologne through the ventilation system. Or maybe that's just what 30 year-old Shiner Bock smells like in Texas.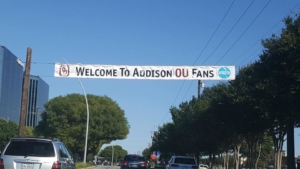 The other is at the Hotel Intercontinental in Addison, where the OU Club of Dallas has their OU-Texas shindig the night before the game. They have $5 margaritas. We've seen 80-year-old women dancing on tables there. A truly disgusting, but memorable, sight.
See what you've missed the last 18 years?
On Saturday the drive to Fair Park is fun. If you time it just right you can get stuck in six lanes of traffic on the Stemmons Freeway and see the SUV next do you roll their windows down and have two male UT students mooning you. Nothing like hairy whitey butts from Austin in the morning, right?
Don't park your car in an official Fair Park parking lot. It's a lot more fun to park it in the vacant lot under a freeway, pay $30 to some guy without teeth who keeps looking over his shoulder, and then hope for the next five hours that your car will still be there intact when you return after the game. It's like going to Vegas — it's all a gamble — and exhilarating.
On the walk to Fair Park you can see the DART — the Dallas Asshole Regional Train system — delivering other fans to the fairgrounds. When they open the train doors it's like a pimple being burst. Watching the Dallas cops yell at the unruly fans spilling out is always fun to get everyone in the right combative mood before the game.
I'm sure in the past, Bob, you had people bring you refreshments. Not any more.
You will have to stand in line and buy fair coupons from the two coupon booths on the fairgrounds. Coupons are the official currency of Texas — it is like a whole different country after all. (Maybe they did secede but didn't tell anyone?). We imagine they take Texas State Fair coupons on the toll roads, but haven't tried it.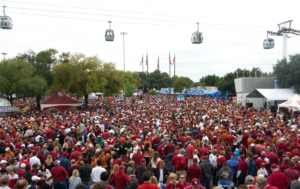 Anyway, the Texans working the fair will take your U.S. cash and give you paper coupons — more than you will every use. Every food item at the fair takes an odd number of coupon tickets, which are sold in even numbered batches. No problem, after all, the extra tickets become souvenirs you can take home and show your neighbors.
Don't try to exchange the leftover tickets for real money when you leave the Fair. The workers there will just mutter "Dumb Okie" in Spanish (which sounds remarkably like what it sounds like in English) and laugh at you.
We don't need to tell you much about after the game. Just that it will take four hours to get out of the stadium because fair organizers put concession stands, portapotties and TV trucks at strategic places to replicate a cattle stockyards and corral the crowd into a six-inch-a-minute shuffle.
Please don't moo when you are stuck in the massive pedestrian crowds. You might be mistaken for a Longhorn.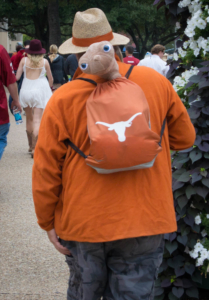 When you eventually get back to the hotel you will remember it was a mistake not to apply sun screen.
And you will remember that a post-game nap is good (so long as you can sleep on the un-burnt side of your face).
Oh, and somewhere in there you will have watched a football game in which weird things will happen and quite often the best team does not win. But, I guess you already know about that.
Have fun, Bob. Welcome to the Sooner Nation and enjoy your weekend in Big D. And remember: Now you can bitch about the coach's play calling.
Yours truly,
Hunter, Alex & Mike
PS: Boomer Sooner Baby! (And Texas still Sucks.)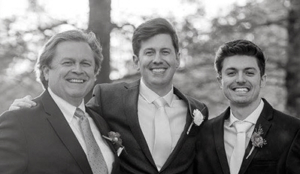 "Our open letter to Bob Stoops (about the OU-Texas 'experience')"

,