WHAT A SOONER LIVING IN COLUMBUS LEARNED ABOUT THE OHIO STATE BRETHREN
It was October 2009, and I was in Columbus working on the (doomed) U.S. Senate campaign of Ohio Lt. Governor Lee Fisher. Our campaign headquarters was located on the top floor of a vacant office building tucked in the middle of Victorian Village, a quiet neighborhood in the center of town.
I lived walking distance away in the "Short North" — an up-and-coming neighborhood that gentrification was steadily transforming into a bustling strip of shiny new restaurants, art galleries, and wine bars. My studio apartment was positioned above the iconic Short North Tavern, a dive that faithfully stayed true to the area's seedier past.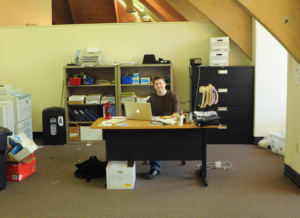 The studio didn't have air conditioning. During the summer months, it stank of cigarette smoke, which wafted through the open windows from the smokers below.
Every night, you could hear the music playing in the tavern until closing time. My neighbor across the hall was a bartender at the tavern, and judging from his pasty complexion and nocturnal nature, I was pretty confident he was a vampire. Great apartment.
Despite the fact that the election was more than a year away, our campaign was fortunate to have several wonderful interns assisting us, who split time between the campaign and their studies at THE Ohio State University (lest you mistake it for AN Ohio state university).
Thanks to one of these fantastic student-interns I snagged a ticket to a home game between Ohio State and Wisconsin. It was there in the student section that I watched the Ohio State marching band perform "script Ohio" during the pregame ritual.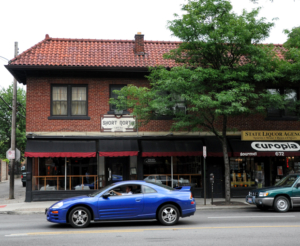 As a lone sousaphone dutifully dotted the "I" in O-H-I-O, the crowd erupted in frenzied gratitude. I turned to one of my colleagues — a native Ohioan — and shouted over the roar: "YOU GUYS ARE NUTS." He smiled and nodded, and in that moment of perfect human understanding, I thought: "Yes, we are the same."
And so when asked to describe the Ohio State fan, here's what I know: They are crazy like us (Sooners).
And that makes sense. Our "storied" programs are remarkably similar, from the number of claimed national championships (8 to our 7), Godfather-like coaches (Woody and Bud), to local eateries named after beloved players (Eddie George's Grille 27 and Billy Sims' BBQ).
Like us, they also appreciate tradition. Script Ohio is a pregame ritual that dates back to 1936. They also have a venomous rivalry worthy of OU-Texas in "The Game" (Michigan vs Ohio State).
So, I give them their due
; they have the same unhealthy obsession with progressing a pigskin down a field that we do. Though to my knowledge, we haven't
rioted in the streets after winning a contest
. Maybe we should give that a whirl…
If you are lucky enough to be going to the game this weekend, slip into
Jenni's
and get a scoop of ice cream for me. It's manna from heaven.
---
Editor's note: After his adventure in Ohio, Alex lived in Boston and Washington, D.C. He is now back in Oklahoma City with the rest of us crazy Soonerguys.