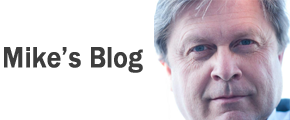 I remember the day my car radio announced that Barry Switzer had resigned. The Sooner football program had been marred by shootings and rapes and investigations, but the resignation of The King was still a surprise. The news brought the anxiety that the storied program might fall on hard times in the win-loss column.
That was 1989. And the program suffered.
On Wednesday, the radio announced that Bob Stoops was retiring. The news was stunning. Work in offices downtown came to a stop. Local television interrupted programming. But, that's where the similarities with Switzer's departure ends.
In fact, Bob Stoops is the reason the Sooner program was resurrected from oblivion in 1999. He leaves with the program in great shape.
Stoops brings his 18-year OU coaching tenure to a close as the winningest coach in program history – 190 wins to 48 losses. Only nine home losses. An 11-7 record against Texas. He has more bowl wins than any active college football coach. He has 10 conference championships, 2 Heisman winners, 19 consensus All-Americans and one national championship.
Most importantly, with the exception of some poor decisions from errant players over the years, Stoops has run a squeaky clean program. No scandals. No major NCAA investigations – in fact no investigations at all that OU didn't initiate themselves.
It was the right opportunity to have a seamless transition. And that was important to me. – Bob Stoops.
So, this news stunned Oklahoma fans.
The resignation was bitter sweet. On the one hand there is appreciation for what Stoops did to bring the Sooner program back from dire straits and leave it as one of the top 5 programs going into the 2017 season. Sadness too that his time has come to an end.
But, Stoops said he wasn't sad by his decision at all.
"I feel like the luckiest most fortunate person in the world," he said.
The immediate question was, why hang it up now? Unlike Switzer's departure, the program is at its pinnacle. Stoops isn't being forced out at all. The future looks very good, with OU one of the few teams expected to vie for a national championship this fall.
Conspiracy theorists immediately guessed there was some bad news from Stoop's physician. Stoops denied that.
The likely answer was a combination of things.
Norman North ended their spring semester a week and a half ago. Since that time, no doubt, Bob and Carol have spent time with their family. And we are sure that's when Stoops began thinking – do I want to keep coaching at all? If the plan is to retire soon – why wait?
Although Stoops did not wish to share his personal reasons for his decision now, it doesn't take a rocket scientist to figure it out.
Stoops obviously wants to watch his two sons Drake and Isaac play their senior season at Norman North. You shouldn't be surprised if you see Bob at Norman North practices, following the example of one of his former assistants, Chuck Long, who left coaching to be a volunteer coach of his son's Norman High football team in 2012.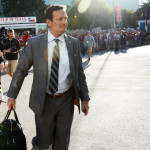 Stoops needed to avoid the overwhelming stress of the job. Bob's father died at age 54 while coaching a high school game. Stoops has admitted in past interviews that he inherited the bad gene for heart disease and never wanted to be coaching in his 60s. Still, Stoops denied he has some awful health prognosis. ("That's not the case.")
One thing for sure is that Stoops made this momentous decision within the last week and a half. So recent that President David Boren, Athletic Director Joe Castiglione and head coach to be Lincoln Riley all seemed stunned – to the point of being speechless at times – at the press conference announcing the retirement.
In fact, among the four persons at the podium, it was Stoops who looked calm, collected and ready to climb mountains on Wednesday at the press conference. He may have been the only one in the room happy with his decision.
"Really in the last week and a half I knew it was the right thing for me to do personally," Stoops said.
"In the end I only felt, probably in the last week and a half, this is something I started to feel that I would act on. And felt more and more as I really processed it that this is positive, this is good and this is the right time."
Boren looked weak and near frail – evidence of his recent bypass surgery (perhaps a health event that got Stoops' attention). Castiglione was as close to tears as could be and admitting he did not see this coming "at this time." And Riley had a deer-in-the-headlights look, which understandably any 33 year old coach (no matter their qualifications) would have under the circumstances.
Riley's first words during the press conference expressed the sentiment of all OU fans:
"Wow. What a day."
Riley has been the heir apparent since his first year as OU offensive coordinator in 2015. The question before Wednesday was whether he would be picked away by another college looking for a bright and exciting young head coach before the Sooners needed a new one.
We've got the right guy. Right here. Right now (referring to Lincoln Riley) –  Stoops. 
And that was the reason Stoops pulled the ripcord today. He wasn't going to allow his own chasing for a second national championship risk the future of the program. Leave in December and it would disrupt recruiting. Leave a couple of years from now and Riley might be coaching a rival.
"It was the right opportunity to have a seamless transition," Stoops said. "And that was important to me."
It was clear the timing of Stoops' resignation – which came as a surprise to the OU administration – was done with selfless interest of the program at heart.
"I wouldn't have come to this conclusion if the right guy wasn't here and the program would have been blown up," he said.
"We've got the right guy. Right here. Right now," Stoops said, referring to Riley.
We have always seen Coach Stoops as a man of good character.
He proved that Wednesday by deciding to end his tenure – now.
— Mike