We lost two special Soonerguys during the off season.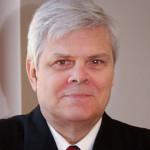 Gary Chubbuck died on March 11 after a lengthy illness. Gary was a 1975 OU Law graduate who once told us the only reason he moved from his home of Maryland to attend OU in Norman was because Sooner football was that big of a deal to him.  And he brought his Maryland crab cakes recipe with him.  He named his dog "Boomer." Gary contributed his analytical expertise examining the Sooners' offense to Soonerguys.com last season.
Lew Tait was an Army veteran stationed in Korea in the 1970s who returned to Norman after his service, earning his Bachelor's Degree at OU in 1975 and law degree in 1980. He was as big a Sooner fan as exists.  Lew died on July 31 from injuries in a tragic bicycling accident in Oklahoma City. Lew joined us on away trips to OU-Texas Tech in Lubbock and countless games in Norman.  A photograph of Josh Heupel and the 2001 National Champions we had given to Lew displayed in his office.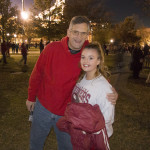 Both Gary and Lew were kind, smart and extraordinary people. They were highly respected lawyers of the utmost skill and ethics.
Both were dear friends — of each other and of ours. Both were wonderful grandpas. They loved their families above all else. And they raised their kids to be Sooners.
We miss you guys.
— Mike