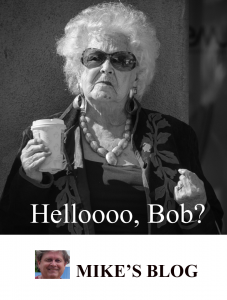 Life isn't like the movies.  Real stories don't  always end in some feel-good episode.  Sometimes they have no resolution.
And so ended the Landry Jones story at Oklahoma.  And the Sooner football program took another turn.
Oklahoma got their butt whipped by a one-Heisman band who was everything he was billed to be, as the Texas A&M Aggies rolled the Sooners  41-13 to end the 2012 season and bring Jones' tenure in Norman to a close.
Some fans, although surely not any that were paying much attention to the game, expressed consolation that it was the under-appreciated Jones' last game in a Sooner uniform.
The reality is, Jones played well in the game. He was calm.  He was focused. He played with passion (we won't long forget the tongue-lashing Jones gave a freshman receiver who failed to adjust to an Aggie blitz in a crucial third down situation early in the third quarter).
But Jones' play wasn't enough.  Just like defender Javon Harris' stellar play in the OU secondary wasn't enough.
Other than those two, the rest of the Sooners team was flat in the second half.  Credit A&M for much of it. Blame some folks who office in Norman for the rest.
Frankly, Oklahoma's defense is one of, if not the, weakest of any under the Stoops regime.  It's not because of star players like Harris, Tony Jefferson and Aaron Colvin. Those defensive backs are indeed first rate.
But the front seven – defensive tackles, ends and linebackers – do not meet up to the athletic quality necessary for Oklahoma to compete for a national championship.  The Sooner defense never pressured QB  Johnny Manziel.  They hardly tackled any A&M running back.  On some plays, the defensive pass rush just gave up.
There was no Torrance Marshall to intercept an A&M pass and save the day.
In five games during this 2012 season, this Sooners defense gave up yards of 403, 424, 778, 490 and 633.
That is the fault of Oklahoma coaches.  They have not recruited a Dusty Dvoracek, Tommie Harris or Curtis Lofton since, well, since those guys were recruited.
All this was no more evident than last Friday at Jerry's World.
Let us re-write the Verizon TV commercial:  A Sooner fan approaches Bob Stoops and says, "Hellloooooo?"
The problems will be more evident next year when Blake Bell will get to learn the job of quarterback by getting to play on first and ten  — or, more importantly, on third and 20 – instead of on short yardage plays.  High powered offenses at Baylor, Texas Tech and Oklahoma State will return in 2013 to give the Sooner defense fits.
Now, I've never been one of those whining, bitching, disgruntled OU football fans who never offered any solution other than proposing to run the coach out of town.  That isn't going to happen and would be pretty dumb, anyway.  But, I do have some ideas:
First, if I were Bob Stoops I'd sit down today with bro' Mike and tell him he has carte blanche to craft his own defensive coaching squad.  That means all defensive assistants lose their jobs unless Mike wants them back. Scour the national coaching ranks for the best recruiters in America.  Then look for the best position coaches.  Hire them.
Second, give Josh Heupel some job other than calling offensive plays. Maybe food drive coordinator (OK, that was harsh – sorry).  More importantly, hire Chuck Long back as offensive coordinator, or at the very least as quarterback coach.  Chuck is sitting at home (he lives in Norman) after helping his son's Norman High team this year.  He is a proven assistant who can develop quarterbacks.  We're going to need that next season if Blake Bell is going to transform from an industrial grade diamond into a gem.
Third, don't sign any skilled position players in the 2013 recruiting class. Load it up with linemen.  Big offensive linemen.  Big defensive linemen. Linebackers who have the vision not to get caught up in the mass of offensive linemen and get blocked.   Nobody that looks like Tom Wort (but has Tom's enthusiasm).  Take a page from the Bill Snyder recruiting book and raid the JUCO ranks by signing game-experienced players.
Finally, Bob, take a pay cut.
It will be symbolic, mostly.  And, it's just for now.  You can get it all back if you win the 2013 Big 12 Championship (a seemingly impossible task at this point).  It will get off our backs those annoying fans who complain that we pay you a gazillion dollars and we get another bowl loss in return.   Sure, you likely won't soothe the pain of all the investors following this hit to the stock price, but it might shut some people up for a while.
Change is good.  And, in this instance, necessary.
Hello, Bob? Do you get this?
Judging by  Stoops' post-bowl  comments, he does.
"We had guys plenty of times in position to make a play," Bob Stoops said. "Couldn't make a play. That's just where we are….
"We've got to make improvements in all areas, run defense, pass defense, pressures, whatever we're doing," Bob Stoops said. "But again, some of it, too, our players have got to make some improvements."
That's code for something has to change.  That's either players. Or coaches. Or both.
In the meantime, you Sooner fans who are seething at the embarrassment in Jerry's World have to remember that the story of Sooner football is not some neat movie script.  There isn't some feel good story ending ever coming.
It's just an up and down and all around roller coaster of an experience that began when Bud Wilkinson created the monster,  Barry Switzer managed to feed it enough Cornhusker fed beef and Stoops got lucky with a quick national championship in 2000.  There will be ups and downs and who knows what?
It's not Rudy (sorry for the Notre Dame reference).
It's more like Forrest Gump.
Pass the box of chocolates and see you next year.