Going into Bedlam, media experts said losing this game might signal a definitive decline in the Sooners program. But, win this game and it could mark a turning point for a seemingly slipping program (at least by Oklahoma standards) to instead be elevated into the national championship picture in the next two or three years.
A change in program direction could be coming. But which way?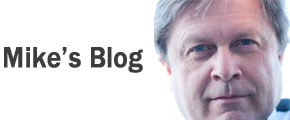 On Saturday that was answered by No. 18 Oklahoma, a 10-point underdog and playing without two key offensive starters, with a 33-24 Bedlam win on a frigid day in Stillwater.
The win came thanks to the improbable contribution from kicker Mike Hunnicutt and starter, turned back up, turned reliever QB Blake Bell, who found Jalen Saunders in the corner of the end zone on a touchdown winning pass with a mere 19 seconds left in the game.
It spoiled rival sixth-ranked OSU's bid to be Big 12 Champions.
It was the 84th Oklahoma win in a 108-year-old lopsided series (the Sooners had won 9 of the last 10 meetings) that Cowboy fans truly believed more than ever would be different this year.
It wasn't.