Judging from the message board chatter, the debate over Oklahoma's acceptance of seemingly bad-boy Dorial Green-Beckham has turned into a battle among Sooner fans to see who can be more pious or righteous.
It's the folks who want to give him a second chance after past misdeeds at Missouri (sarcastically labeled "apologists" by the opposition) versus those who believe "DGB" is a thug who deserves whatever miserable lot life brings him, just so long as it is somewhere else.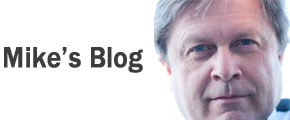 I am wondering if DGB knows what is being said about him in Oklahoma.
Not that any of that matters.
The fact is DGB is going to suit up as a Sooner this fall. It is up to the NCAA whether he plays in 2014 or has to sit out a year after transferring his college enrollment from Misouri, where Coach Gary Pinkel dismissed him from the team after several incidents. While at Missouri, Green-Beckham was arrested twice for marijuana-related issues and was the subject of a burglary investigation. The police report stated he allegedly shoved a woman down a flight of stairs. No charges are expected.